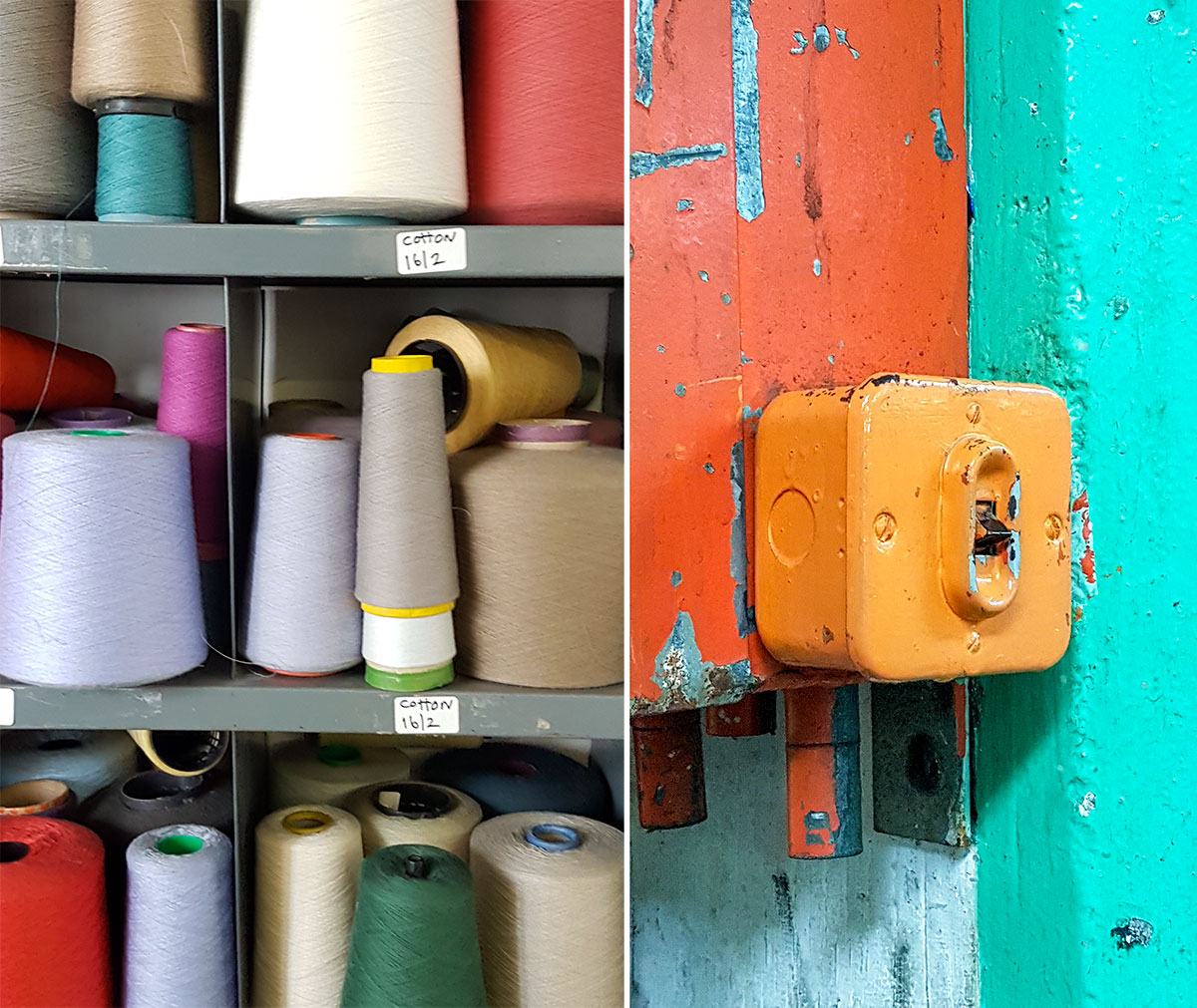 Where fabric comes from
Sometimes I have the incredible good luck to take a peek beyond the factory door, and when I do, I'm almost always blown away and knocked sideways when I get a glimpse of just how much ingenuity, expense, commitment, skill, development and effort goes into making the things we use every day, and simply take for granted.
Something I've been taking for granted ever since I started Skinny laMinx is the the many, many metres and metres (kilometres!) of woven cotton & linen fabric that's passed through this business over the past 10 years. While I have some basic knowledge of looms and the funamentals of weaving, I've never seen it done on the industrial scale necessary for the price and access to quantity that I've taken for granted since I started working with fabric.
So when I got to visit SvenMill in Parow on Friday, I felt pretty ashamed at my ignorance of all the effort and skill and organisation and time and care involved in creating the fabric upon which my business has been built.
Small scale producers like Skinny laMinx get a lot of media attention because there's a nice encouraging story to tell, and it's a story that's easy for people to relate to. Big manufacturers, on the other hand, often end up in the news around stories of labour disputes and factory fires. I'd like to see more human interest stories told about this grander-scale level of human endeavour: more respect paid to the inventors of ingenious machines, more stories about the people with intimate knowledge of these machines' workings, and more tales told about the owners who have the guts to invest and risk on a massive scale (especially those owners who do it with heart and generosity).
After all, without the majestic machines, the ingenious systems of organisation and service, the courage of the businessperson and the nimble human minds and fingers working in mills like this one, I wouldn't have my little biz at all. I'd still be trying to grow a crop of cotton, wouldn't I?