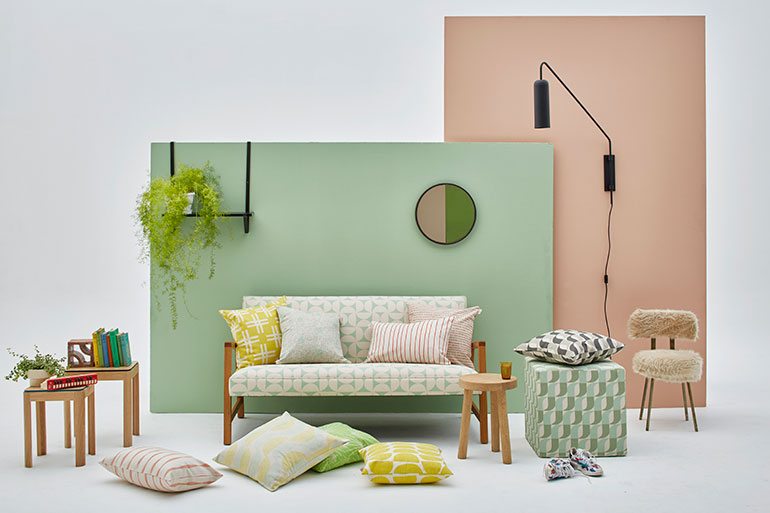 Friends & Neighbours: Saks Corner
I love this quote from Dan Saks of Saks Corner, who we collaborated with when putting together the BRISE SOLEIL Lookbook. Our businesses have been growing side-by-side over the past few years, and I've always loved Dan's sweetly quizzical air that also comes across in the things he makes and sells at Saks Corner.
I dropped in at the Saks Corner store in Woodstock and had a chat with Dan:

Hello Dan! Tell us all about who you are and what you do.
Hello! I am Dan Saks owner of Saks Corner. I'm a designer/maker and retailer for Scandinavian inspired solid wood furniture and decor items. It all started from a small corner shop and tiny workshop in Salt River, buying/selling and re inventing vintage furniture items I started on the path of my Grandfathers Harry and Harry, one a carpenter and the other a general store dealer. Now I have a much bigger store in the Woodstock Exchange, and a workshop elsewhere too.

Saks Corner has been a part of the Cape Town design scene for years. Have things changed a lot while you've been in business?
Well fortunately the love for Mid Century design has continued to grow, solid wood and sustainability are increasingly more important for customers, and technology has opened up a whole world for independent designers to make and manufacture. Exciting times!

What has been your experience of the Cape Town design community?
Hugely innovative, humble and independent, open to collaboration and supportive. The workings of the Cape Craft and Design Institute is a perfect example of this ethos.

Tell us about some of your favourite collaborations (not a leading question, I promise!).
In my very early days I was a felt a bit star struck to be involved in showcasing the Orla print by Skinny laMinx. I used a set of Art Deco cloud back chairs and a most fabulous pair of mid-century rocking chairs (see pic below). These "Orla" rockers went on to appear on international superblog, Design*Sponge, which had me jumping out of my skin with pride and excitement. Also, oddly enough, the rockers were bought by Heather's now-business manager Pearl, who was living in San Francisco at the time!

---
Thanks for the chat, Dan!
Now, onto our recent Lookbook collaboration (along with LIM, The New Modernist and Bofred): Dan and I decided to use his Clarke armchair, which also comes in a two seater, and we thought it would look so fresh in the Breeze print in moonbeam.

Accessorised with Dan's sidetables, a lamp and mirror from Bofred, a fluffy chair from The New Modernist, and a three-legged stool from LIM, this really is the very picture of a team effort!
Dan is very kindly offering 15% off the Clarke in any of the BRISE SOLEIL prints! So whereas it would usually retail for R6500, you would get it for R5525. Contact Dan Saks to discuss your order directly.