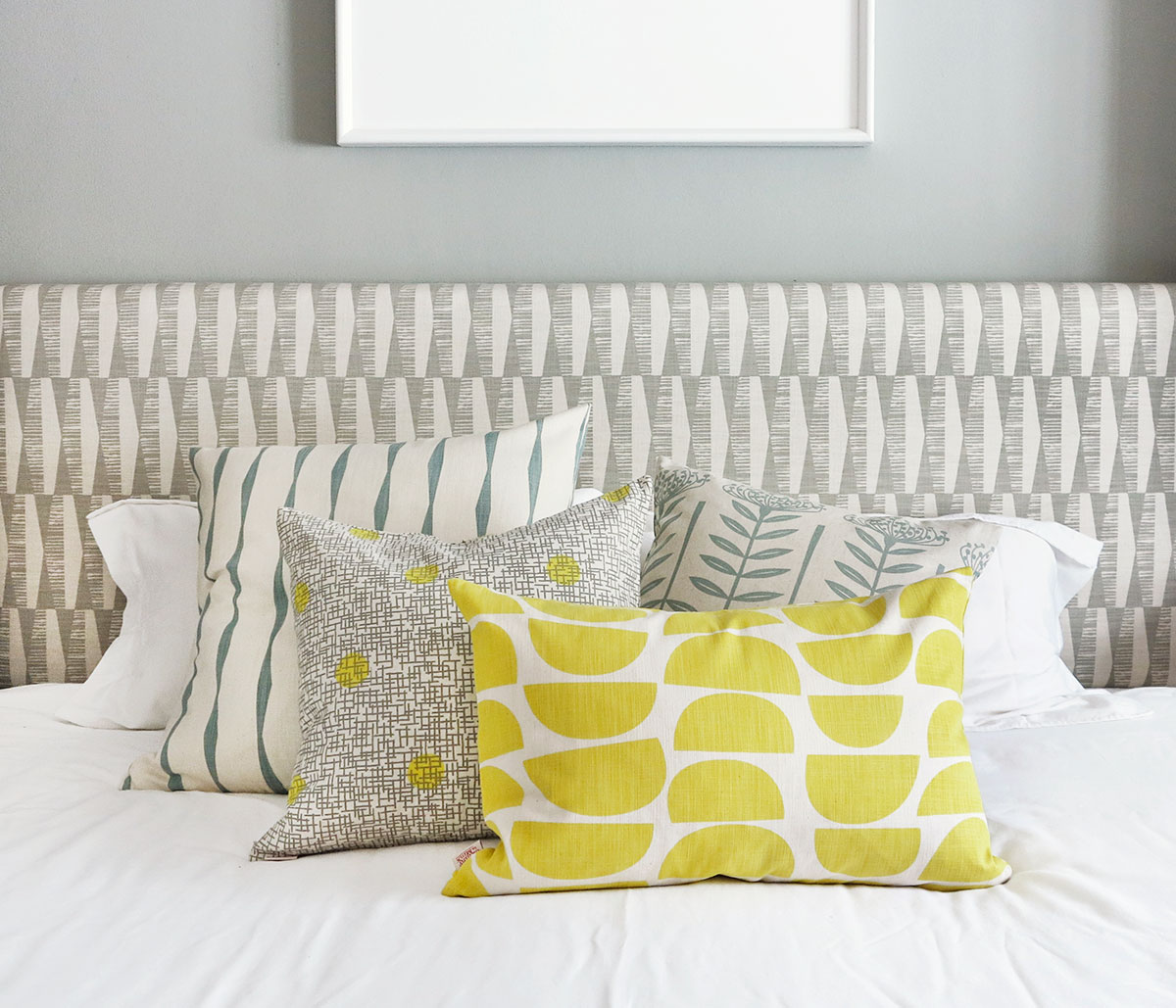 We have headboards
Our plan for 2018 is to make Skinny laMinx the most helpful place you've ever been. So, not only do we have loads of fabric choices, we'll also help you complete the home decoration project that you've been hatching.
First, it was lampshades made to order, then we introduced chairs in your choice of fabric, and now… we have headboards, which we make up, deliver and install.
Choose your size and fabric, whether you want plain or buttoned, and then leave the rest to us. Visit our shop at 201 Bree Street to see sample headboards, or start the order process online.
Our custom-made headboards are available for delivery and installation across Cape Town and surrounds, and can be delivered throughout South Africa.