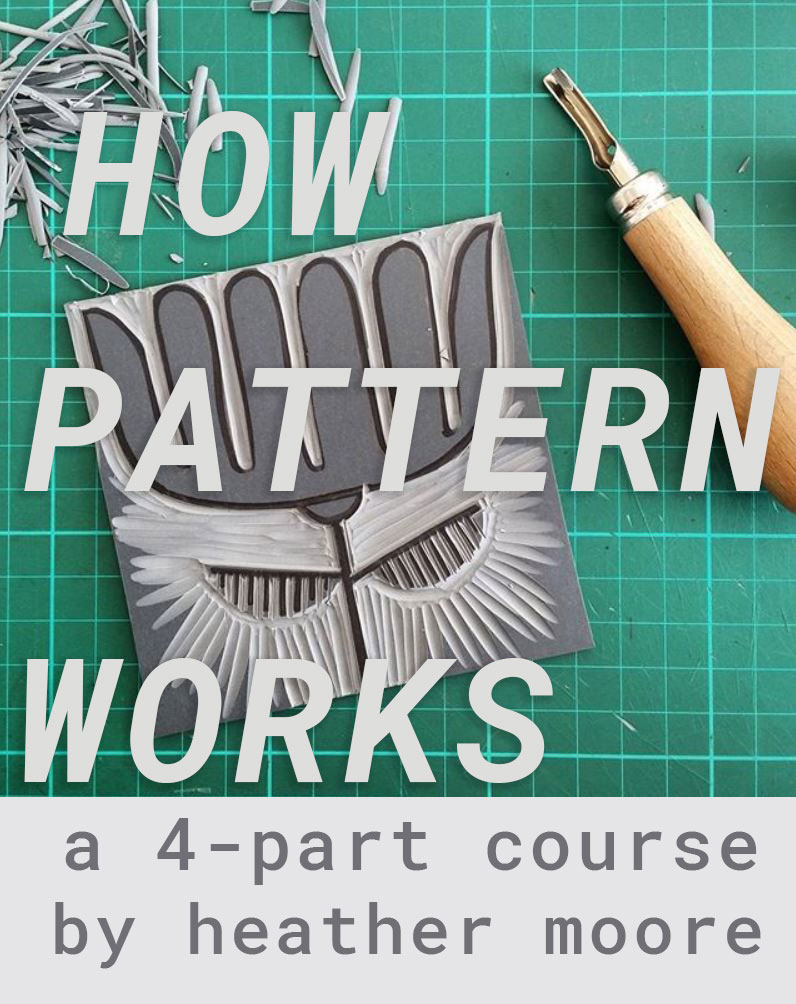 Workshop: How Pattern Works
I'm super excited to announce that all through June, I'll be teaching a four-part hands-on course in print & pattern called HOW PATTERN WORKS.
Classes will be held over four weeks in the Skinny laMinx fabric studio at 201 Bree Street, from 6pm – 9pm on a Monday (update: Mondays are sold out) or a Wednesday evening.
WHAT YOU'LL LEARN:
WEEK 1 – Mon 11 June / Wed 13 June
Experiment with the principles of pattern repeats
WEEK 2 – Mon 18 June / Wed 20 June
Learn how to design, carve & print a block print.
WEEK 3 – Mon 25  June / Wed 27 June
Learn how to design & carve a seamless repeat pattern
WEEK 4 – Mon 2 July / Wed 4 July
Print your own tote bag, using the blocks you carved yourself
COSTS:
The cost, which includes a HOW PATTERN WORKS booklet, all the materials you'll need for printing and a warming glass of something is R1950.00.
CONTACT
There are only 8 spaces in the class, and the Monday class is full already, so to book a spot in the Wednesday class, email shop@skinnylaminx.com